What we do and how we do it
SPECIFIC was one of seven Innovation and Knowledge Centres set up in 2011 to foster new industries by closing the gap between scientific research and its commercial exploitation. The centre is based in the Faculty of Science and Engineering at Swansea University.
We work on energy technologies and systems, from the fundamental science of materials and products to full-scale demonstration on buildings. This all comes together in one design concept called Active Buildings, in which buildings are designed to generate, store and release their own renewable energy.
Our goal is the development of affordable technologies that can be manufactured at scale and re-used or recycled at the end of their life.
The challenge of affordable, reliable, sustainable energy for all
All over the world, people need access to energy to survive: for our homes, our livelihoods and transport.
Access to affordable, reliable and sustainable energy is vital for the health of our planet, and us.
Buildings are a huge part of this challenge: their construction and use accounts for about 40% of global carbon dioxide emissions; in the UK they consume about 40% of all the energy produced.
SPECIFIC and its partner projects are paving the way for decarbonisation of heat and power in buildings, both in the UK and abroad.
---
How We Do It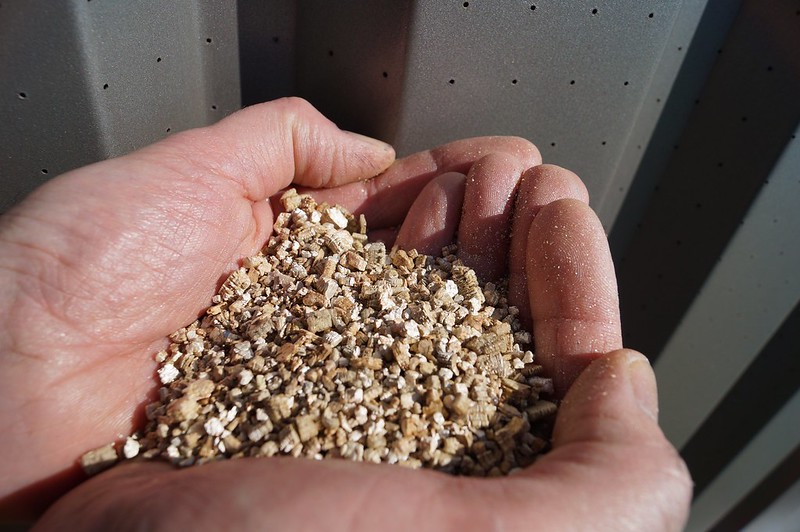 Cross-Sector Collaboration
We work with a unique network of over 50 leading universities and companies – from multi-national corporations to innovative SMEs – to scale-up technologies, develop supply chains and identify routes to market.
Within the centre and in our network, our unique mix of people comprises researchers, engineers, business development, engagement, IP and commercialisation professionals as well as architects and construction specialists.
Technology Scale-Up
SPECIFIC brings together world-class expertise in fields including photovoltaics, industrial coatings, thermal and electrical storage. As well as developing technologies ourselves, we help others to develop and prove theirs.
Our integrated facilities provide lab-to-line capability:
Laboratories and Cleanroom – opened in 2015 at Swansea University Bay Campus, our labs and cleanroom provide state-of-the-art materials and manufacturing research facilities.
Pilot Manufacturing Resource Centre – at Baglan Energy Park, Port Talbot, our pilot manufacturing lines are capable of delivering building-scale products.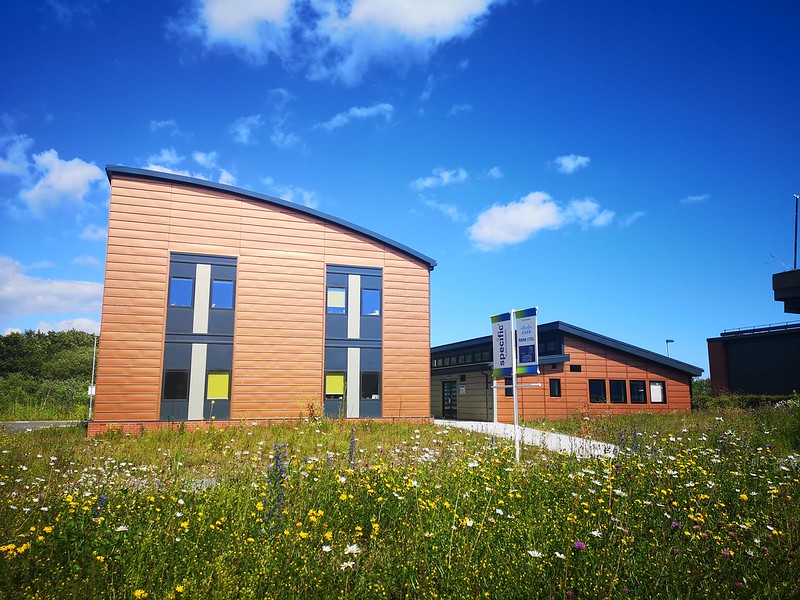 Systems Integration and Building Demonstration
In order to reach market, new technologies and systems must first be proven. As well as developing the technologies, we are working on the systems that connect them: with each other in a building and with the wider energy system.
We do this in our demonstrator buildings, which are used to test and validate new ideas with a range of building uses:
---
Partner Projects
SUNRISE is an international project to address global energy poverty through the development of next-generation solar technologies.
The Materials and Manufacturing Academy (M2A) provides industry led postgraduate research training in the areas of advanced materials and manufacturing. The program offers 10 EngD places and 8 MSc research places per year along with part-time PhD and masters.
Materials and Manufacturing Education Training and Learning (Metal) was an industry demand led project aiming to up skill people in the field of Advanced Materials and Manufacturing through the provision of short, 10 credit courses at level 4 and above.
The Steel and Metals Institute is an open access centre delivering innovation through partnerships. Our mission is to create a 21st century steel and metals industry, building strong links between academia and industrial partners and facilitating collaborative relationships between our members.
The SUSTAIN project aims to deliver cutting edge science and the engineering research required to create carbon neutral, resource-efficient UK steel supply chains. We can enable UK manufacturing sectors to deliver world-leading resilient solutions for tomorrow's transport, energy and building needs, whilst overcoming societal waste and energy challenges.
ATIP is a £6M Programme Grant led by SPECIFIC and Swansea University, in close collaboration with Imperial College London and Oxford University, funded by EPSRC. The main objective is to deliver the underpinning science and engineering to drive the uptake of next generation organic photovoltaics and perovskite photovoltaics into integrated applications of clear technological need.
FLEXIS (Flexible Integrated Energy Systems) was a £24 million research operation designed to develop an energy systems research capability in Wales which will build on the world class capability that already exists in Welsh universities.
Sêr Solar was devised in response to the Welsh Government's Sêr Cymru programme, established in June 2013 to strengthen research capability in Wales. The £50m scheme sought to attract leading international scientific talent to prestigious new research chairs at Welsh universities. The programme has now come to an end but you can read about its achievements here.