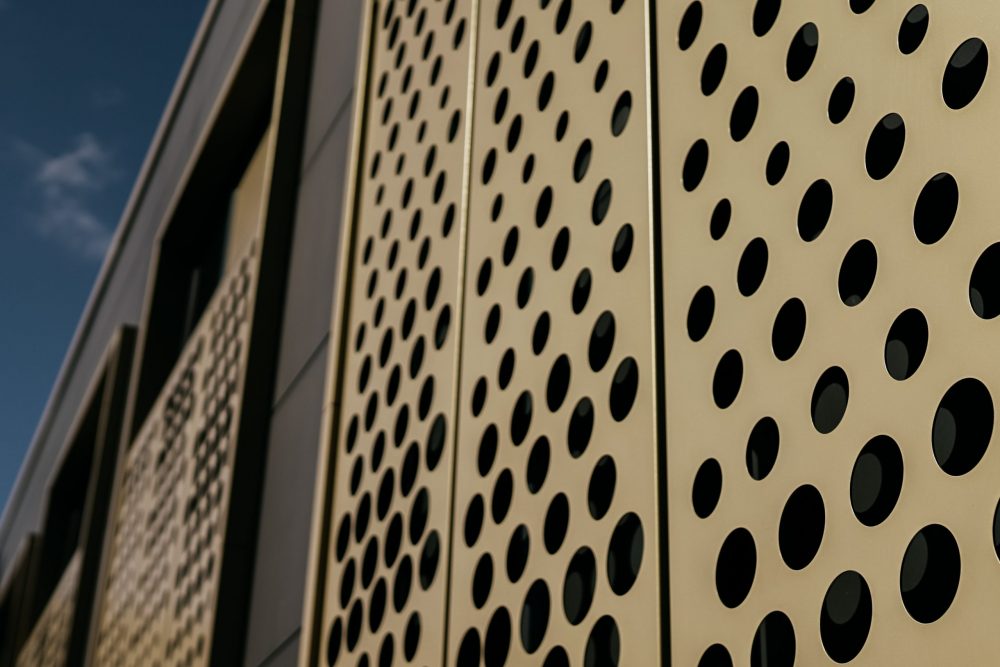 Y Twyni
SPECIFIC worked with the Active Building Centre to retrofit a building on Swansea University's Bay Campus with integrated renewable energy technologies and a smart energy control system.
The two-storey modular building, known as 'Y Twyni,' is used for teaching and is home to the Students' Union. It was retro-fitted with 135kWp of solar photovoltaics, a large scale electrical energy storage system, and EV charging capabilities. A control system manages the energy generated by the solar panels and distributes it between the energy storage system, car chargers, and the adjacent School of Management building. A solar PV carport with space for five vehicles also forms part of the energy system.
These integrated renewable technologies help Y Twyni to save money and carbon emissions, enable investigation of control and use strategies for battery storage, and help the university reach its net zero carbon target by 2035. The energy generated by the solar panels can be stored in the batteries and released when needed. Depending on the cost and carbon intensiveness of grid power at different times of the day, the control system decides when to draw energy from the grid and when to use the renewable energy generated by the building.
Y Twyni was our most comprehensive retrofit to date, with greater solar generation and battery storage capacity than any previous projects. Its extensive sub-circuit metering allows monitoring of the energy performance of the building itself and its integration within the campus system.
The project was funded by the Active Building Centre, with SPECIFIC supporting the design process and advising on energy systems and controls.
Project Partners: Active Building Centre, Swansea University