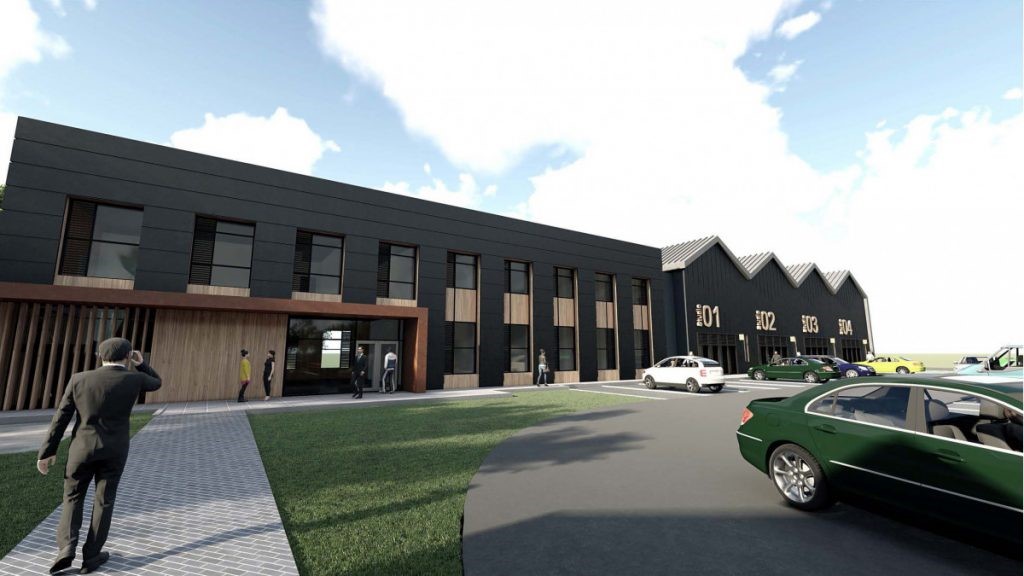 CASE STUDY: Cross Hands Strategic Employment Site

Overview
SPECIFIC is working with the Active Building Centre, the Welsh Government and Carmarthenshire County Council to develop a new commercial and light industrial facility at Cross Hands that conforms to the Active Building design principles.
The Welsh Government and Carmarthenshire County Council saw the Cross Hands development as an opportunity to create an exemplar for low-carbon workspaces.
The development is the first to use the Active Building Design Toolkit from the early design stage, which has challenged the design consultants and the contractor to understand and integrate renewable technologies with energy management systems as key design elements at the core of the overall design.
SPECIFIC were invited to join the design team to provide advice and guidance on integrating the Active Building design principles, and to ensure the completed buildings will enable the collection of performance data, providing the evidence needed to support a widespread adoption of the Active Building concept. The data will be analysed by the Active Building Centre and used to influence designers to design for performance as well as compliance, including supporting regulatory bodies when reviewing existing regulations and policies.
Active Buildings use a range of integrated renewable technologies in one system to generate, store, and release energy. They have six core principles, including on-site renewable energy generation and electric vehicle integration.
Project partners: Active Building Centre, Carmarthenshire County Council, Welsh Government, Stride Treglown Architects, Max Fordham, Curtins, Blake Morgan
Aims
To achieve Net Zero carbon in use.
To achieve the RIBA 2030 Climate Challenge for operational energy using Active Building principles.
To increase awareness and knowledge of Active Building practices.
To create a low carbon exemplar for other business developments across Wales.
To apply the Active Building Design Toolkit for the first time.