dr eifion jewell
Industrial Coatings Research Lead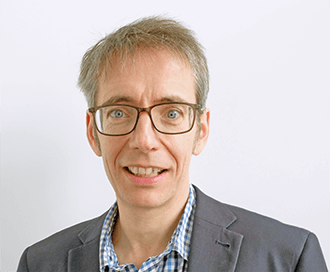 Dr Eifion Jewell has a degree and PhD in mechanical engineering at Swansea University. He was a founder of the Welsh Centre for Printing and Coating (WCPC) specializing in the field of innovative manufacturing using printing and coating technologies.
He has also carried out extensive fostering of emerging technologies and nurtured commercial exploitation in printed flexible electronics through UK Knowledge Transfer Network. Eifion joined SPECIFIC in 2012, taking a lead role in developing the pilot manufacturing facilities and associated scientific capabilities.
He is currently Senior Lecturer in the College of Engineering, with responsibility for Welsh medium provision through the Coleg Cymraeg Cenedlaethol support programme. His research interests include functional coating materials and their characterization, deposition technologies for scalable manufacture of functional coated products and thermochemical storage.