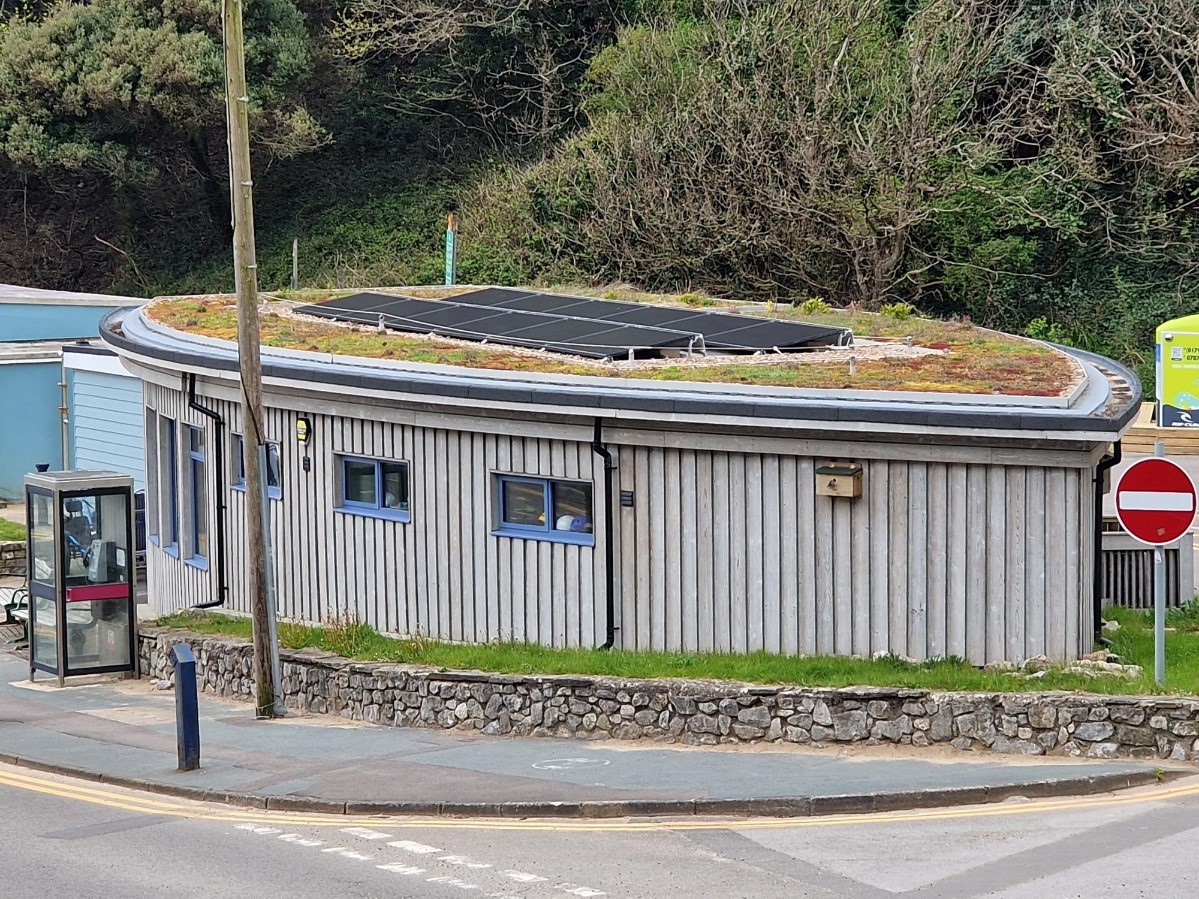 CASE STUDY: ENABLING BUILDING ENERGY PERFORMANCE DATA (SURFABILITY UK)

Overview
SPECIFIC supports organisations looking to run more sustainably by offering independent, expert advice on renewable technologies and energy modelling.
Surfability UK is a Community Interest Company that provides surfing lessons and experiences for people with additional needs due to disability, illness, injury, or learning difficulties.
They are now located in a state-of-the-art, eco-friendly building in Caswell, Swansea which was purpose built and donated to them by DIY SOS "The Big Build" for Children in Need in 2020. The building incorporates renewable energy technologies including Solar PV, Tesla Powerwall 2 battery and an Air Source Heat Pump. Surfability wanted to know more about these technologies, and learn how to maximise their benefits and to run more sustainably.
SPECIFIC installed equipment that enabled the Solis inverter and Tesla Powerwall data connections, making the energy data from the building available to Surfability. These connections will allow them to make energy decisions based on actual data via a new dashboard. They have now identified and targeted their most energy intensive equipment with the aim of maximising self-consumption of their generated energy through time-shifting and scheduling loads. They will also be able to use the dashboard to engage with their stakeholders more readily on sustainable energy and how their building works.
Renewable energy availability also allowed Surfability to explore the use of dehumidification, as one of their requirements is drying wetsuits. In wet weather, they were finding it difficult to remove enough moisture before the wetsuits were needed again in the morning. SPECIFIC collected temperature and humidity data from their drying room over a 12-day period and offered advice on dehumidification options. They have now installed a dehumidifier, allowing kit to be turned around more quickly and decreasing energy consumption. This works particularly well when combined with the PV and storage for overnight drying ahead of use the next day.
One challenge with their site is the lack of mobile data signal, which makes the installation of a smart energy meter challenging, if not impossible. Without access to this, they are not able to make use of smart energy tariffs which would pay them handsomely for their unused exported power, and allow them to charge the battery at off-peak times when smart tariffs can be significantly cheaper. This is something SPECIFIC will continue to support them with if regulations change.
Project partners: Surfability UK
Aims:
Improve Surfability's understanding of their building's energy generation and consumption with a view to reducing carbon intensity and costs.
Provide support and advice on dehumidification options.
Impact:
Surfability has a better understanding of the renewable technologies and building management systems of their bespoke building.
Data connections have been installed, allowing Surfability to make energy decisions based on actual data, resulting in reduced carbon intensity and costs.
Humidity analysis and installation of dehumidifier allows them to dry equipment quicker without significant energy costs when controlled sufficiently in line with available solar energy and storage.