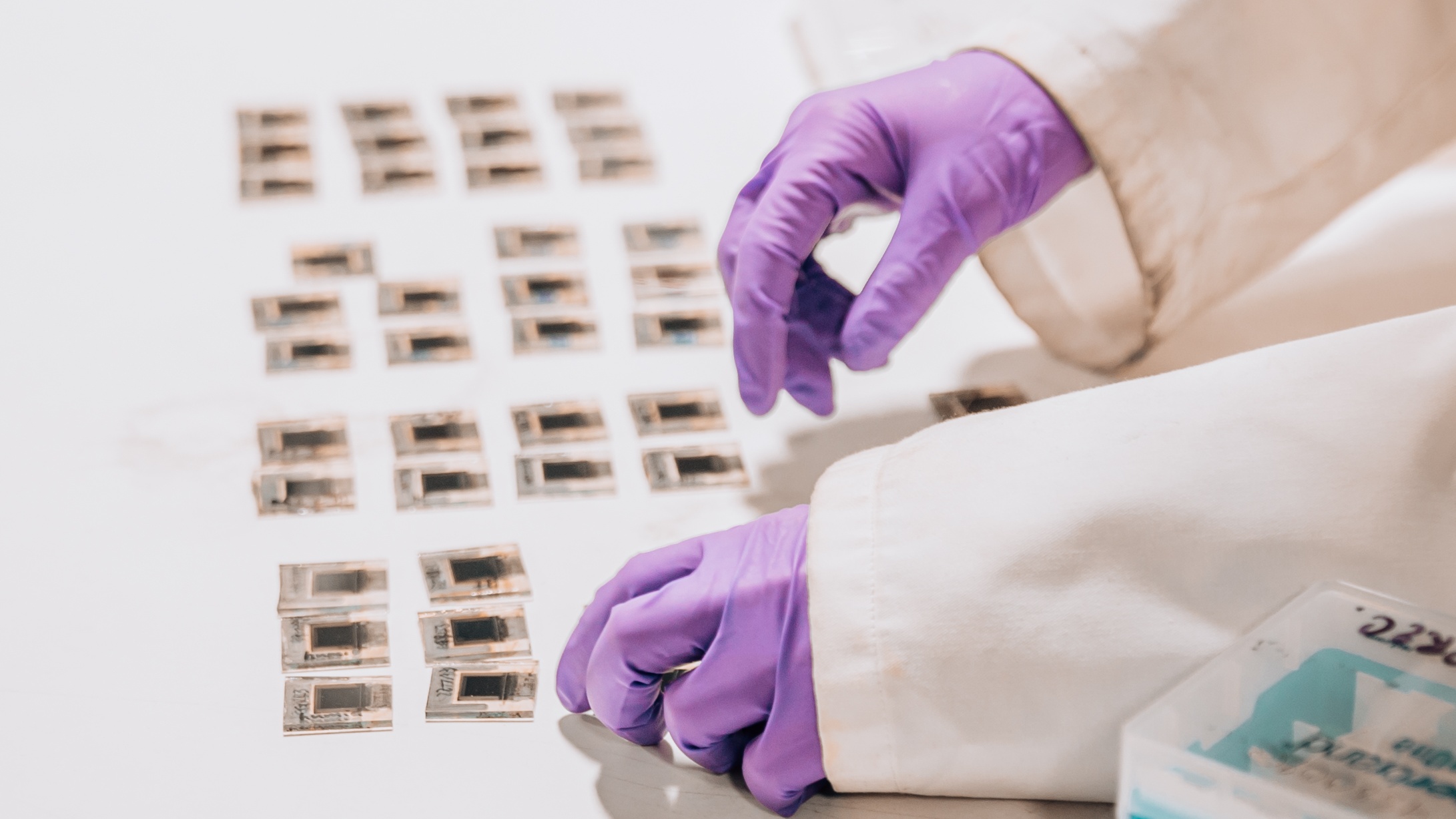 CASE STUDY:
A Safer, Greener Way to Make Solar Cells
Overview
Printed carbon perovskite solar cells have shown huge promise. They can be produced cheaply and easily with minimal low-cost set up. They also achieve high levels of stability. But problems still remain. Solvents used to make the cells are unsustainable, toxic or psychoactive.
The psychoactive solvents used are banned in some countries, which creates legal issues and hampers research and collaboration. Toxic, unsustainable solvents can be harmful to those working with them and cannot be used long term either. A safer, greener alternative needs to be found.
The SPECIFIC photovoltaics team have done just that and introduced a novel, green solvent. This replaces the unsuitable solvents currently used in perovskite solar cells. Solar cells produce clean energy and are vital to the energy mix to combat climate change. To progress towards net zero, we need to ensure that solar cell manufacture is as green as possible too.
Project partners: SUNRISE
Aims
To replace toxic, psychoactive unsustainable solvent used in perovskite solar cell manufacture
To ensure the solvent is suitable for upscaling
To maintain solar cell performance
Impact:
Made from sustainable feedstocks
Has no legal issues in its use around the world
Suitable for use in large-scale manufacturing processes
Non-toxic and biodegradable
Increased ink stability, better for printing
This paper was highlighted as a Popular Advance in the recent collection of Materials Science journal.
The research papers in this case study are:
γ‐Valerolactone: A Nontoxic Green Solvent for Highly Stable Printed Mesoporous Perovskite Solar Cells was published in the journal, Energy Technology.
Green Solvent Engineering for Enhanced Performance and Reproducibility in Printed Carbon-Based Mesoscopic Perovskite Solar Cells and Modules was published in the journal, Materials Advances.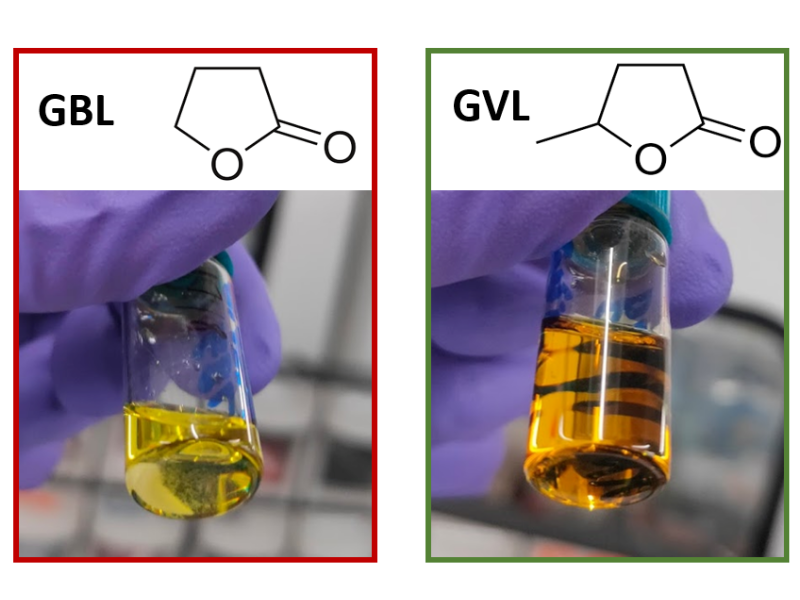 The research was made possible with funding from the SUNRISE project, funded by UKRI Global Challenges Research Fund and through funding of the SPECIFIC Innovation and Knowledge Centre by the Engineering and Physical Science Research Council, Innovate UK, and the European Regional Development Fund through the Welsh Government.