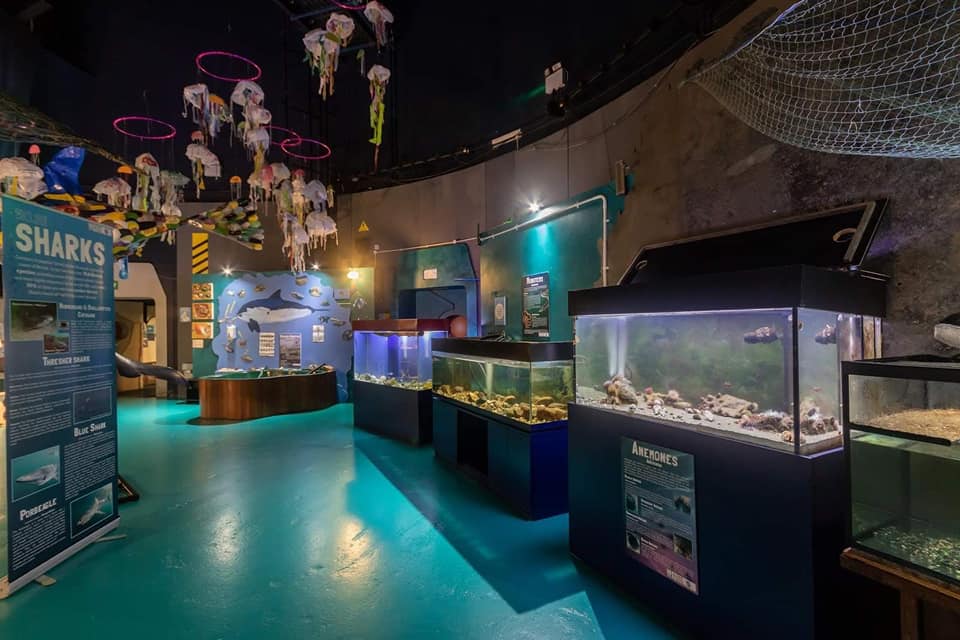 CASE STUDY: Heat and Electricity Data Analysis (Sea Trust Wales)

Overview
SPECIFIC supports organisations looking to run more sustainably by offering independent, expert advice on renewable technologies and energy modelling.
Sea Trust Wales is a marine conservation charity committed to studying and raising awareness of local marine wildlife. They recently purchased Ocean Lab in Goodwick which serves as a café, shop, office, Aquarium and meeting space. Among the organisations using the meeting space is Transition Bro Gwaun, with whom SPECIFIC had previously collaborated. When the Trust expressed a desire to operate the building more efficiently and sustainably the Transition group made an introduction to SPECIFIC for support.
Working collaboratively, Sea Trust Wales and SPECIFIC detailed the current heating system, studied its operation, made measurements, and analysed data of their heat and electricity use.
To better understand the performance of the Ocean Lab heating system, metering equipment was installed for several weeks during the heating season of 2022/2023 to record room temperatures and energy flows from the boiler. Complementing this, and to determine the extent to which the heating system was working, a thermographic survey of the underfloor heating was carried out.
With a large roof area and consistent day time use of electricity the Ocean Lab is a good candidate for installing PV. Using historical electricity data from the Trust's smart meter SPECIFIC was able to model various PV and battery scenarios for the building, highlighting what offset of grid electricity, use of solar generation and cost savings might be made.
During the course of the project Sea Trust Wales was successful in securing funding through Transition Bro Gwaun to install renewable energy hardware. An introduction to BiPVco by SPECIFIC has led to BiPVco's flexible modules being specified for the building's curved roof. Owing to the results of SPECIFIC's model the Trust is intending to add to the modular system in future years to fully benefit from solar generation.
Project partners: Sea Trust Wales
Aims:
Support Sea Trust Wales to operate their building more sustainably and efficiently.
Analyse heat and electricity consumption data at Ocean Lab.
Examine options for onsite renewable energy generation and smart tariffs.
Impact:
Sea Trust Wales has developed better system control and know how to improve the accuracy and operation of their thermostats.
Sea Trust Wales has an improved understanding of their heat and electricity consumption data which can help them make decisions to run more efficiently.
Access to bespoke PV and battery system models gives Sea Trust Wales a clearer understanding of how their building might operate using renewable energy, and how they might optimise these systems for self-generation and storage.
Changes to the heating system implemented by Sea Trust Wales and recommended by SPECIFIC have made a significant improvement to overall performance.
Sea Trust Wales has obtained the funding and specifications to install BiPVCo's flexible modules on the Ocean Lab roof and is intending to add more modules in the future.