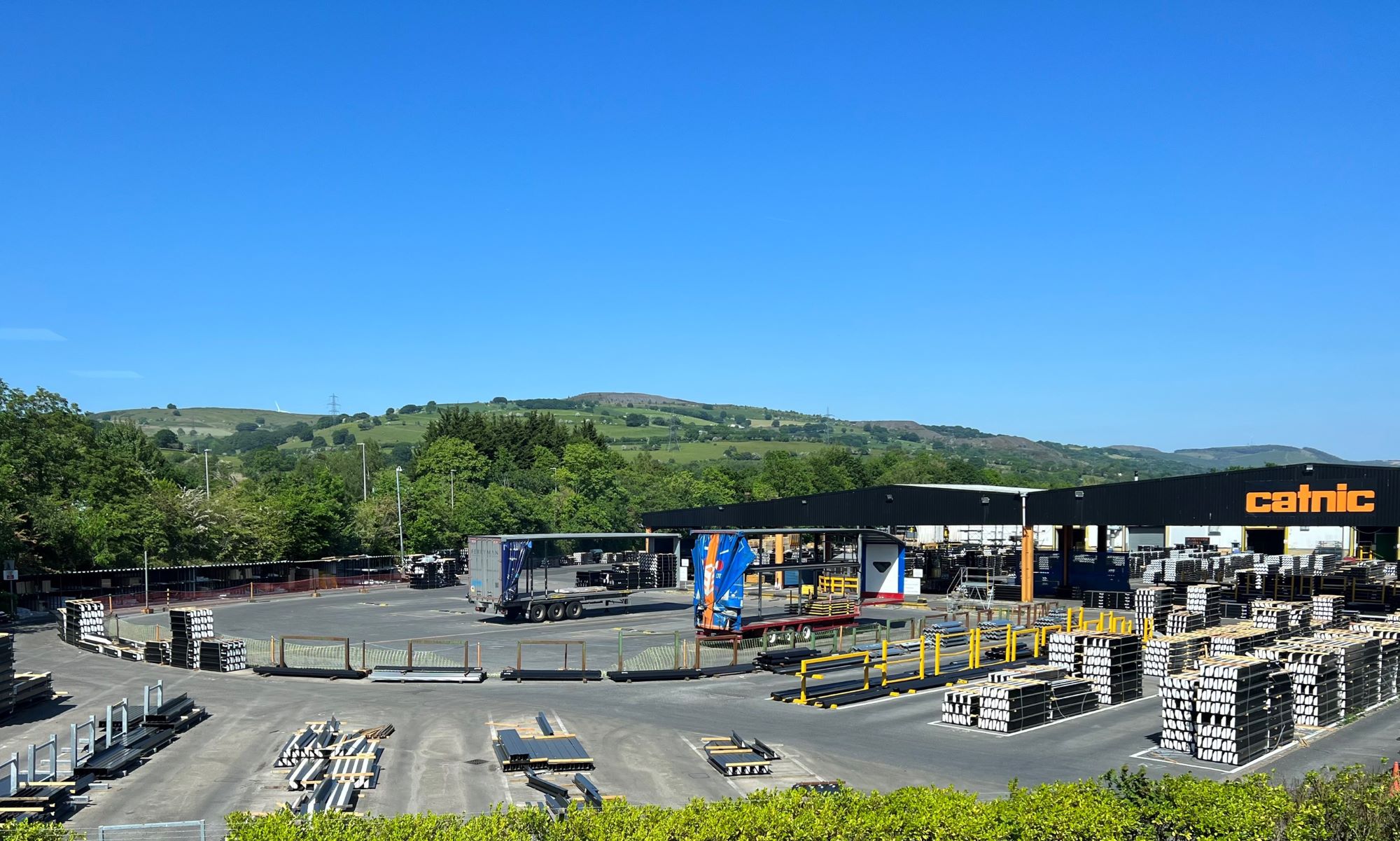 CASE STUDY: Solar PV and Battery Impact Assessment at an Industrial Estate (Catnic)

Overview
SPECIFIC supports organisations looking to run more sustainably by offering independent, expert advice on renewable technologies and energy modelling.
Catnic is a Tata Steel Enterprise that specialises in manufacturing steel lintels. In an effort to reduce their energy consumption and carbon footprint at their manufacturing site in Pontypandy Industrial Estate, Caerphilly, the Catnic team were considering installing photovoltaics (PV). They approached SPECIFIC to gain some insight into how much PV generation would be possible.
Using existing electricity consumption data and site layouts provided by Catnic, SPECIFIC conducted a solar PV and battery impact assessment. We were able to estimate the potential PV system size based on available roof area, which was sufficient to advise Catnic on their possible solar generation. We were also able to offer an insight into Catnic's energy consumption, and how batteries may enhance the use of renewable energy and support their ambitions to reduce their carbon footprint in the future.
Project partners: Catnic
Aims:
Support Catnic's ambitions to reduce site energy consumption and carbon footprint.
Analyse data and site layouts for Catnic's premises in Caerphilly.
Conduct a detailed renewable energy and battery impact assessment.
Impact:
Catnic has gained valuable energy consumption data, which they can use to inform future decisions to help them reduce their carbon footprint.
If Catnic decide to implement renewables, the team now know how to optimise their self-generation and storage.
The impact assessment revealed that up to 10% of the site's electricity could be produced from PV. Once system designs have been proposed by potential suppliers, the models created by SPECIFIC could be used to more accurately estimate self-consumption and self-reliance based on the proposed systems and more detailed physical surveys.
Strengthened collaboration and research knowledge transfer between SPECIFIC and Catnic.
Potential for development of new academia-industry funding streams.
Improved market competitiveness for Catnic.