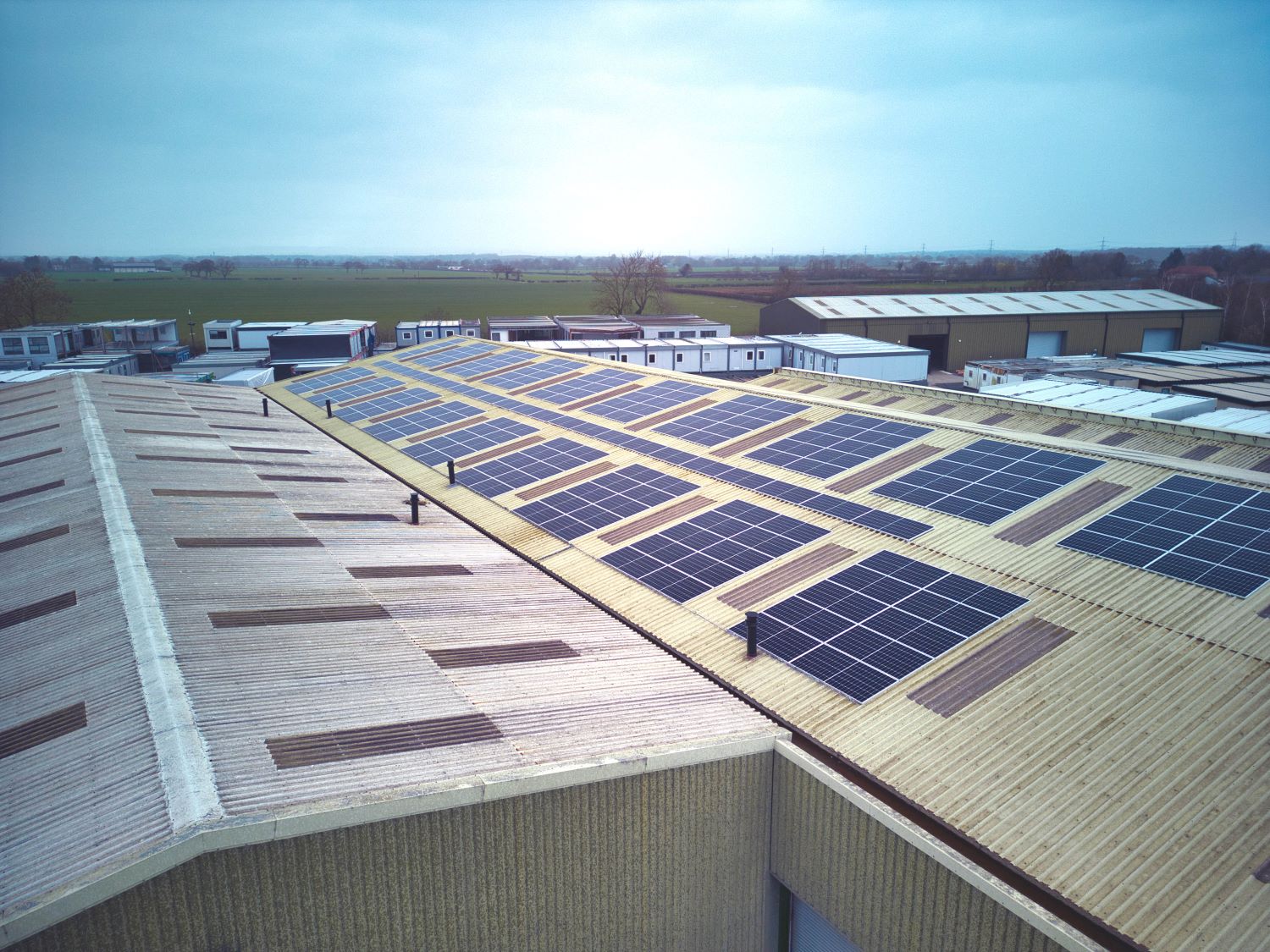 CASE STUDY: PV Performance Analysis at Industrial Sites (Wernick Group)

Overview
SPECIFIC supports organisations looking to run more sustainably by offering independent, expert advice on renewable technologies and energy modelling.
Wernick Group is a national provider of permanent and temporary modular buildings, site accommodation and off-grid power solutions. With four PV systems installed at three different sites (Wickford, York, and Kenfig (Wales)), the Group approached SPECIFIC for support assessing the systems' performance and identifying ways to improve data monitoring.
Using PVGIS (Photovoltaic Geographical Information System) historical performance data and generation numbers provided by Wernick, SPECIFIC was able to assess whether the various PV arrays were performing within expectations and detect any faults that need addressing.
SPECIFIC also recommended improvements to monitoring of the PV systems and site energy consumption, to help the team identify issues faster and better understand the effects of adding more PV or storage systems. Across the estate Wernick are upgrading a number of office buildings which will now have solar panel generation as standard, allowing their offices to be optimised to the solar install.
Lastly, we suggested options for automated sub metering of a new office installation. Wernick have 43 operating centres and have now adopted a minimum standard for the sub metering of all new office installs within their estate which will enable them to identify wasted energy and optimise the use of their office estate. This has also been replicated for their Refurbishment factory in York.
Project partners: Wernick Group
Aims:
Assess the performance of Wernick's PV systems across three different sites.
Make recommendations for improved data monitoring.
Provide options for improved sub metering of Wernick's new office building.
Impact:
SPECIFIC identified that the PV array at one Wernick site may be under performing by 13% and suggested how the issue might be resolved.
Wernick Group understands how to improve remote data monitoring, which will help the team to quickly identify and resolve issues with PV generation.
Wernick Group understands how to set up automated sub metering of their new office building. This will standardise the electrical install saving time and effort, and provide real time energy usage data for the building whilst optimising office energy usage.
---
"Building on the success of the Active Office @ Swansea University we were keen to collaborate with SPECIFIC to review and optimise our approach to the Wernick estate en route to becoming net zero.  The project deliverables have allowed us to standardise our energy management monitoring solution for our new offices and to optimise current and future solar installations."
Andy King, Wernick Group Technical Director
---