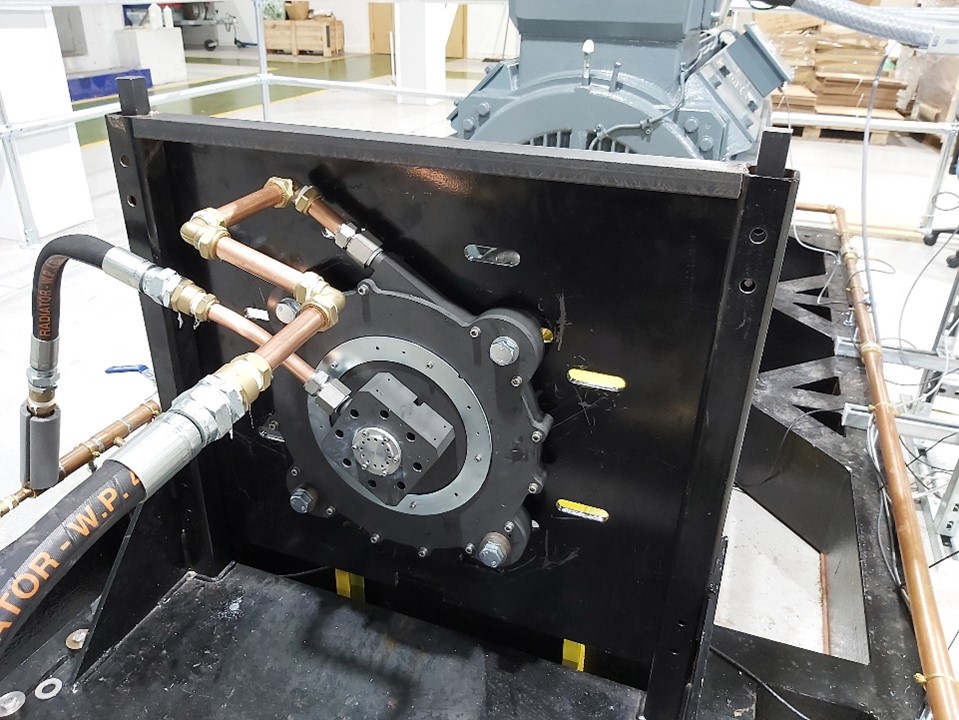 Case Study: Providing Technical Input to Aid Product Development with Rotaheat
Overview
SPECIFIC works with companies with low-carbon technologies to help them gain valuable insight and performance data ahead of bringing the product to market.
Rotaheat's patented technology converts motive power (mechanical rotational energy) directly into clean heat. They are currently in the testing and verification stages of product development and SPECIFIC is providing space at the SHED as well as technical input into the assembly and testing of the rig.
Capable of delivering heat with 97%+ energy efficiency whilst contributing zero carbon emissions, Rotaheater devices are suitable for inclusion within a wide range of fixed and portable solutions, incorporating mechanical rotational energy, such as wind turbines, hydro turbines, and turbo machines. The application of most interest to SPECIFIC is the coupling of the Rotaheater devices with wind turbines, generating clean thermal energy when a turbine is unable to operate due to electrical grid capacity.
Project partners: Rotaheat
Aims
Provide space and engineering support for installation and assembly of test rigs at the SHED for Rotaheat's product range.
Internal and external evaluation of the performance of our 30 kW and 250 kW devices.
Collate and analyse the data and produce a report for Rotaheat to help with product development.
Examine the use of coupling Rotaheater devices with wind turbines as a source of low carbon energy potentially suitable for storage via thermochemical systems
Couple 30 kW device with oil distillation process utilising thermal storage materials.
Attain UKCA marking and subsequent commercialisation of Rotaheater devices.
Impact
Installation of a 30 kW Rotaheater device (Pico) coupled with 30kW electric motor to simulate energy input.
Installation of a 250 kW Rotaheater device (Micro) coupled with 350kW electric motor to simulate energy input.
Design improvements to both Rotaheater Pico and Micro devices.
Attained a peak performance of 42kW out of our Rotaheater Pico device
Consistently recording efficiencies more than 98%.
Energy metering to determine energy efficiency of the devices at various input powers
Investigation of peak temperature outputs from a range of input parameters
Investigation of compatibility with novel thermal devices and storage mechanisms