Tom Griffiths
Technology Transfer Fellow (Smart Systems)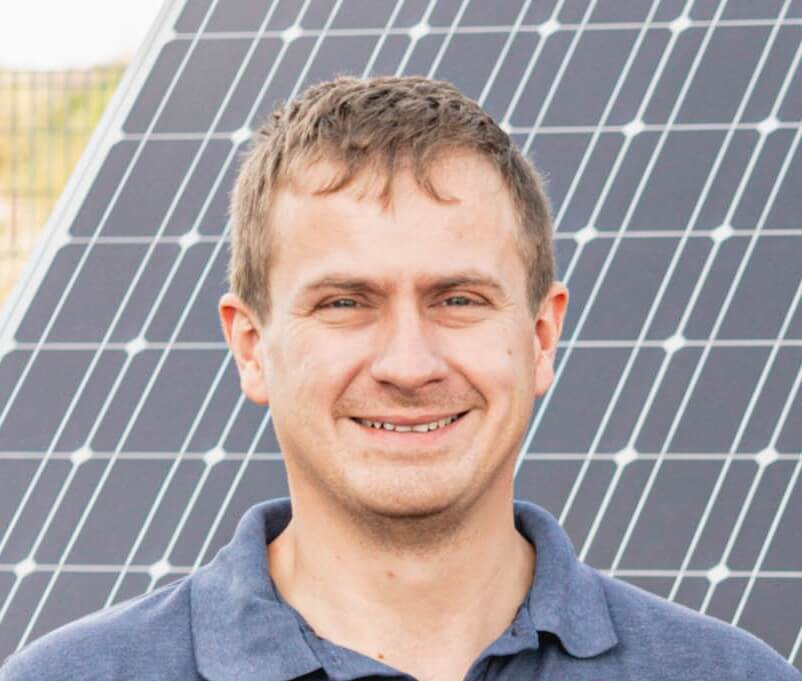 After completing his degree in Materials Science and Engineering, Tom went on to work as an engineer testing high temperature aerospace alloys and composites, later developing novel instrumentation and machinery for testing full size components.
Tom started working at SPECIFIC in 2014, and as a multi skilled Systems Engineer has developed control systems for SPECIFICs Active Buildings, dynamic EV chargers and laboratory equipment, to name but a few!
His current work involves leading the development of a novel outdoor characterisation apparatus for SPECIFIC's large scale perovskite photovoltaic panels, mentoring/advising our many researchers and developing advanced methods for sorting and recycling scrap steel.
A qualified EV conversion engineer and owner of a self-converted vehicle, Tom is also working on the potential electrification of ICE vehicles to EV at SPECIFIC.
Areas of Expertise
Active Buildings and their energy systems
EV conversion
EVSE and DSR control systems
PV characterisation (large scale)
Electronics and hardware development
Data capture
Demonstrator equipment design (CAD)
Fabrication of demonstrators and handover to researchers